Annual Holiday Fair: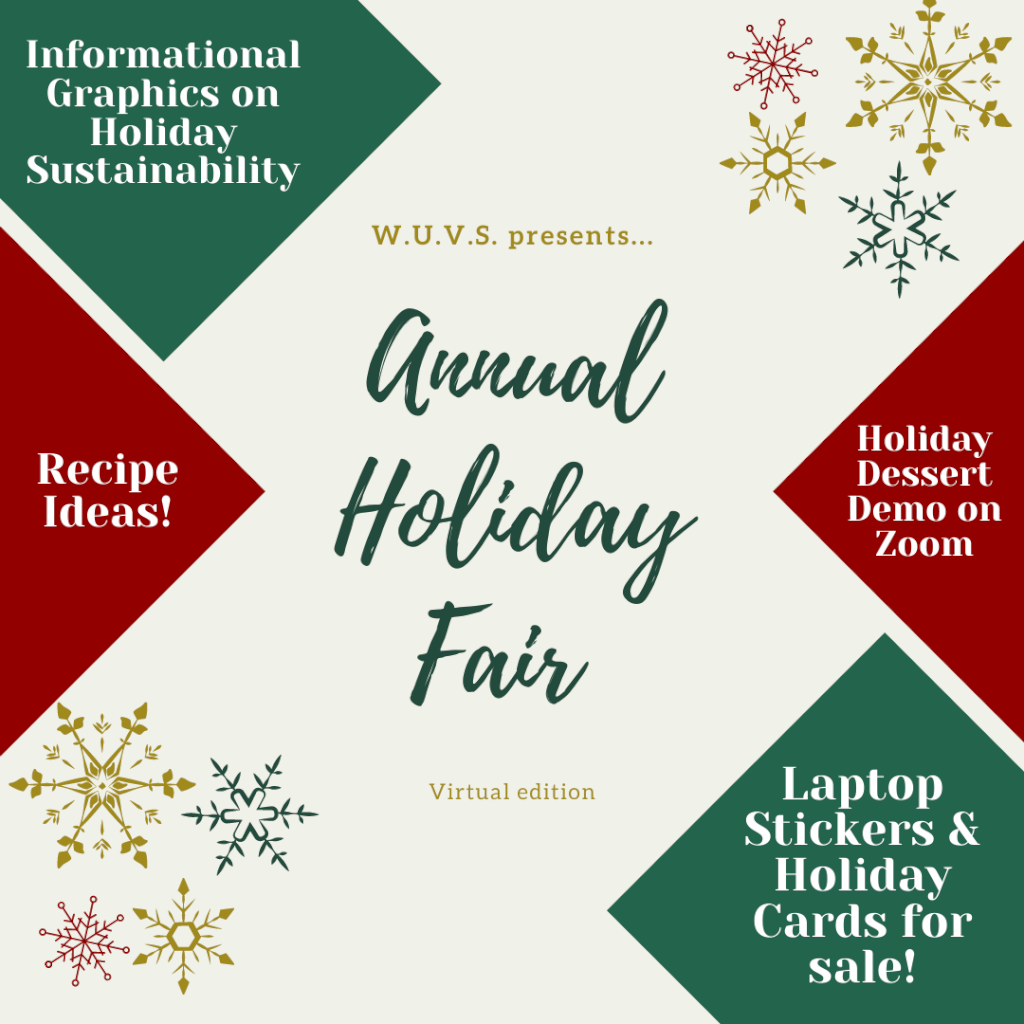 We were able to create our annual holiday fair, this year with the virtual twist. We shared multiple informational graphics about holiday sustainability (gift-wrapping, gift ideas, vegan winter wear) and loads of traditional recipes that are made vegan. In addition, we did a dessert demo teaching our viewers how to make vegan holiday cookies and we held a holiday card and laptop sticker sale! It was a huge success to see so much engagement online. Lastly, we created a youtube video for this week which was about sustainable gift-wrapping but made funny by adding a timed challenge twist. You can view this video in the attached link!
Video: https://youtu.be/Gh4cH8IYxeY
Members-only Giveaway:
One of the exclusive benefits to becoming a W.U.V.S. member is you will have ample opportunity to be a part of our social media giveaways! Last semester we were able to provide 3 giveaways thanks to donations provided to us by vegan/plant-based/cruelty-free companies. Sometimes we give discount codes and other times we give away full-sized products! Follow our instagram to be more in the know about such opportunities for our members!