Round Table Discussion: Distribution of COVID-19 Vaccines: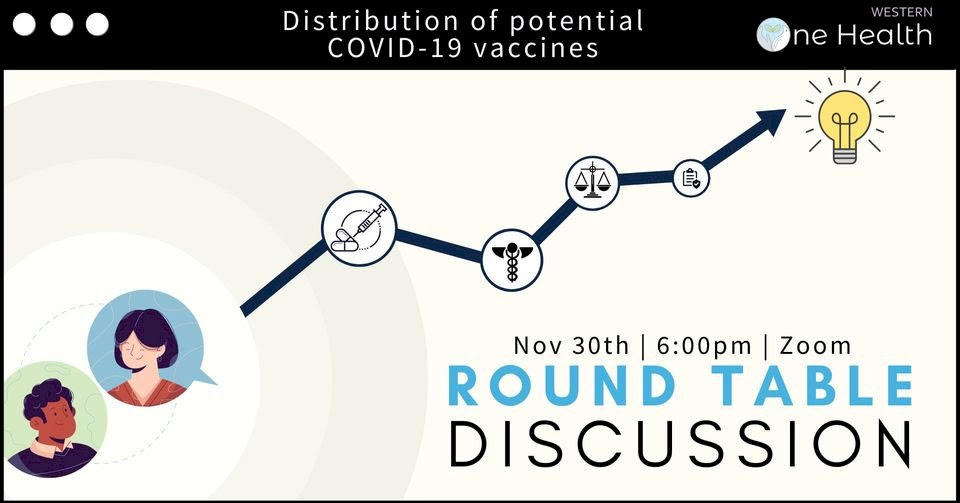 Our roundtable discussion tackled distribution of potential COVID-19 vaccines. A quick presentation regarding the potential vaccines was presented, and participants were each assigned a role (e.g. politicians, public health agency, pharmaceutical company, government, etc.). Students will then come together to discuss the most optimal way to distribute the vaccines, with consideration of their assigned role.
Event Link: https://www.facebook.com/events/410692673644805/
One Health Lecture Series: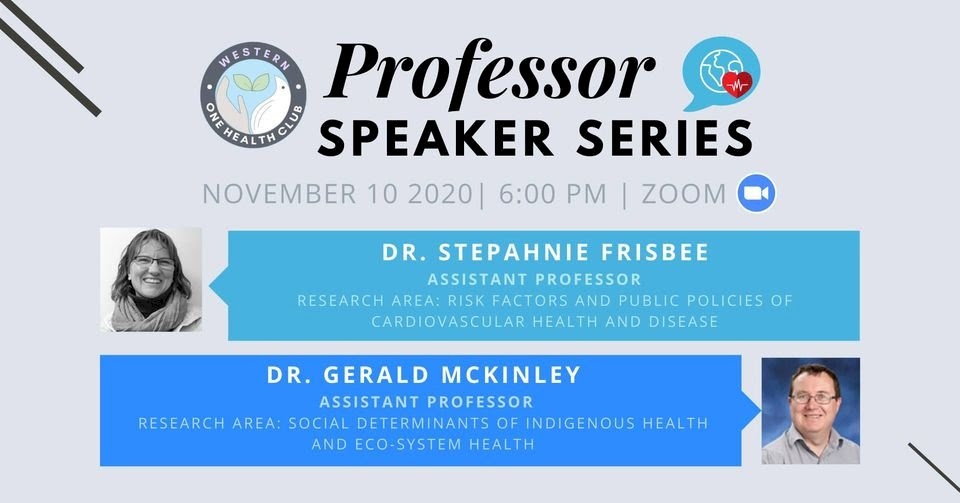 Professors of Pathology and Laboratory Medicine discussed their area research and its relation to the one health approach. They also discussed the trajectory of their career, advice for undergraduate students and concluded with a question and answer period.
Dr. Frisbee's research focuses on the factors that affect cardiovascular health in entire communities or populations, not just individuals. Her team evaluates the impact of factors such as community resources, health care resources, how communities are structured, environmental factors and exposures, and policies that affect the communities in which people live.
Dr. McKinley specializes in the social determinants of Indigenous health in Ontario, utilizing community based and ethnographic research methodologies. Dr. McKinley is currently exploring the role of social change and adaptation in the development of health outcomes in Northwestern Ontario. His research focuses on the role of social networks and structural change.
Event Link: https://www.facebook.com/events/1072986696469970/
What's it Like to Start First-Year During a Pandemic: A direct Account from First-Year Students: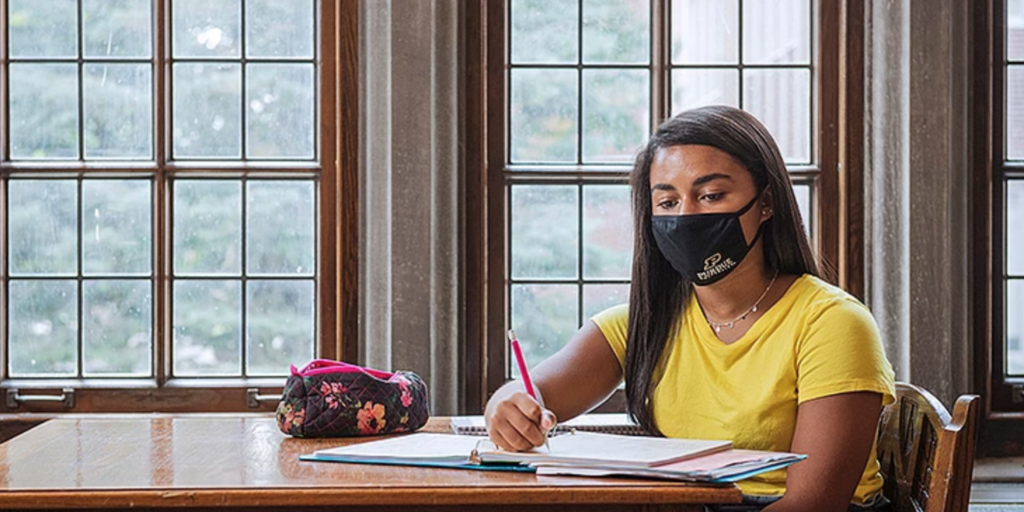 Our first year representatives, Roberto and Isabella, published their first blog post to WOHC's website. In this blog, they discuss what's it like to smart first-year during a pandemic, in an interview style post. They answer a variety questions such as adjusting to the university work load, connecting to the Western community and what they are currently binging on Netflix.
Stay tuned for more blog posts, written by other members of our executive team!
Event Link: https://www.westernonehealthclub.org/post/what-s-it-like-to-start-first-year-during-a-pandemic-a-direct-account-from-first-year-students
One Health Blog Post: Theory to Action: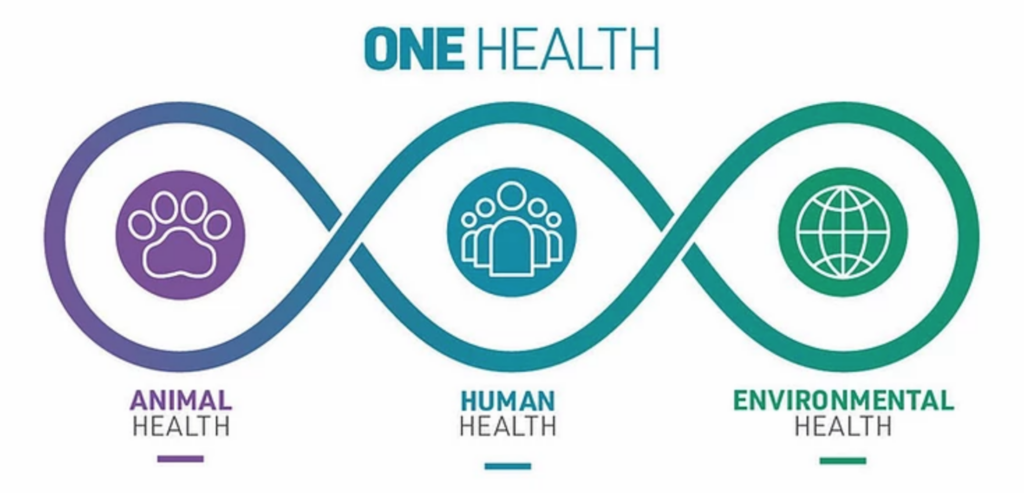 Our One Health Blog Series aims to clear up conclusion regarding the concept of One Health, which can be challenging to understand for those hearing about it for the first time. Our communications team compiled information from the One Health 3300A course at Western University, taught by Dr. Frisbee, Dr. Oleo Popelka, and Dr. Kiser, as well as other online resources, to produce this introduction to One Health blog post.
Stay tuned for more posts that will be released in the coming months to gain a better understanding of each of the One Health pillars!
Event Link: https://www.westernonehealthclub.org/post/one-health-theory-to-action