American Election Watch Party: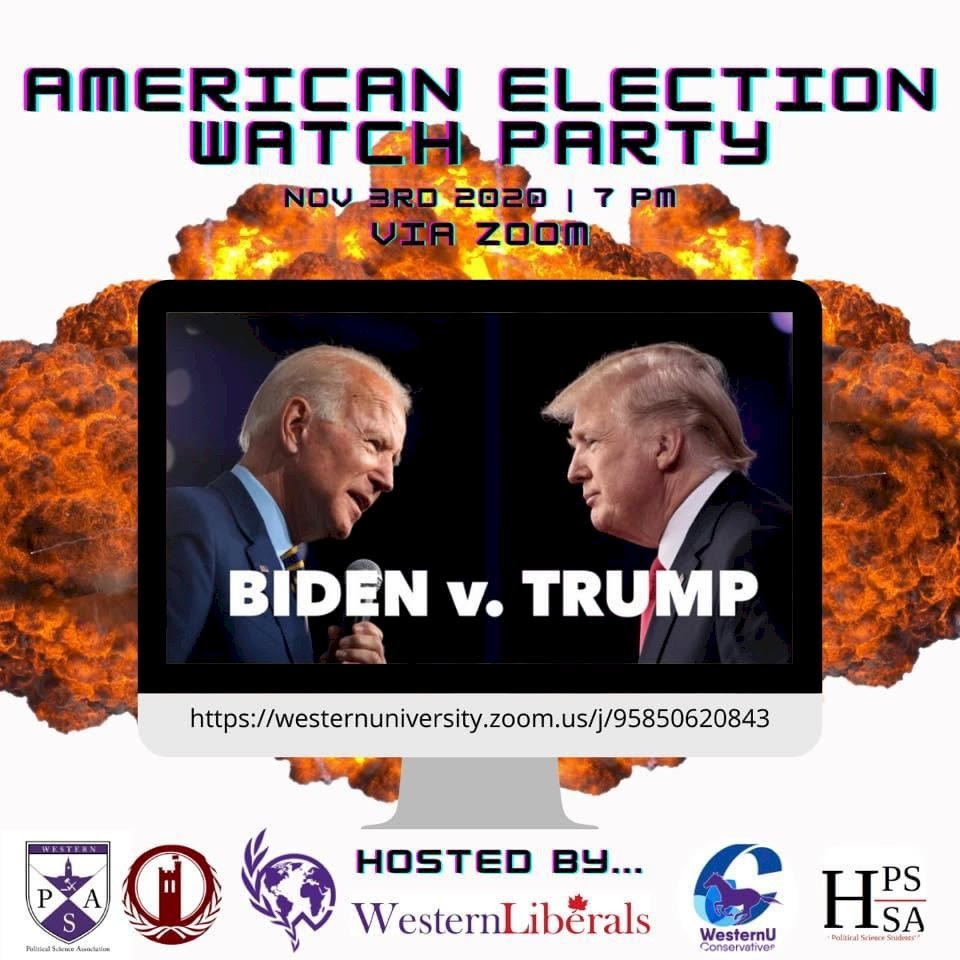 In collaboration with The Western Liberals, UWO Conservatives, Association of International Relations, Western Political Science Association and Huron Political Science Students' Association; the Western Model United Nations society were able to host a Virtual American Election Watch Party 2020 for Western students.
The event took place on November 3rd, 2020 and with the help of our very own Mustang commentators, we were able to re-broadcast the Trump-Biden debates while results came in for the American federal election. There members of all 6 clubs were in attendance which resulted in an engaging commentary and an engaging discussion within the live chat that we moderated!
Event Link: https://fb.me/e/4cPzbNKkT
WESMUN:
On November 14th 2020, the Western Model United Nations hosted its annual Internal Model UN Conference – WESMUN.
WESMUN Internal is dedicated to providing all Western Model UN members with a quality beginner conference yo give students the opportunity to develop their public speaking and debate skills as well as gain experience for some of the international conferences we take part in. Delegates are asked to step into the shoes of local and world leaders in order to address some of the world's most pressing issues.
This year WESMUN was held on a third party platform called Gatherly and we were happy to see that our delegates enjoyed the two committees we created. The first being an exciting Joint Crisis Committee that tackles WEXIT and the second being a COVID-19 Crisis Committee!
Instagram: https://www.instagram.com/uwomun/