Falling Forward: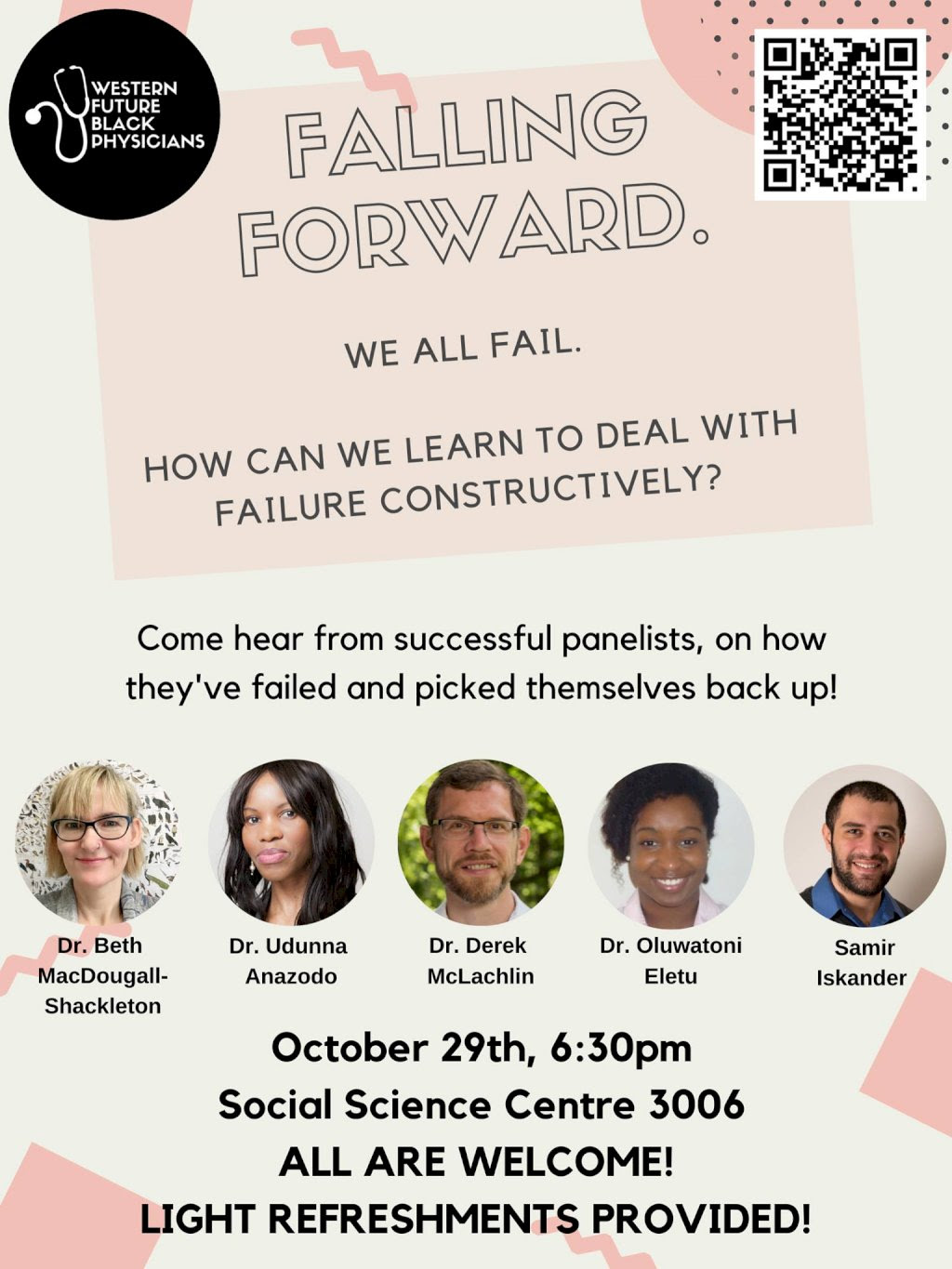 This workshop featured distinguished speakers including professors, scientists, medical students, and medical residents speaking about their experiences with failure. It aimed to encourage and motivate students to learn from their mistakes and pick themselves back up when they fail. The goal was to provide students with guidance on the steps to take when things don't work out as planned. We also wanted to show students that the successful individuals they see today have failed in one way or the other in the past.
Event Link: https://fb.me/e/12YbBnVAw
Spilling The Tea on the MCAT (MCAT Workshop):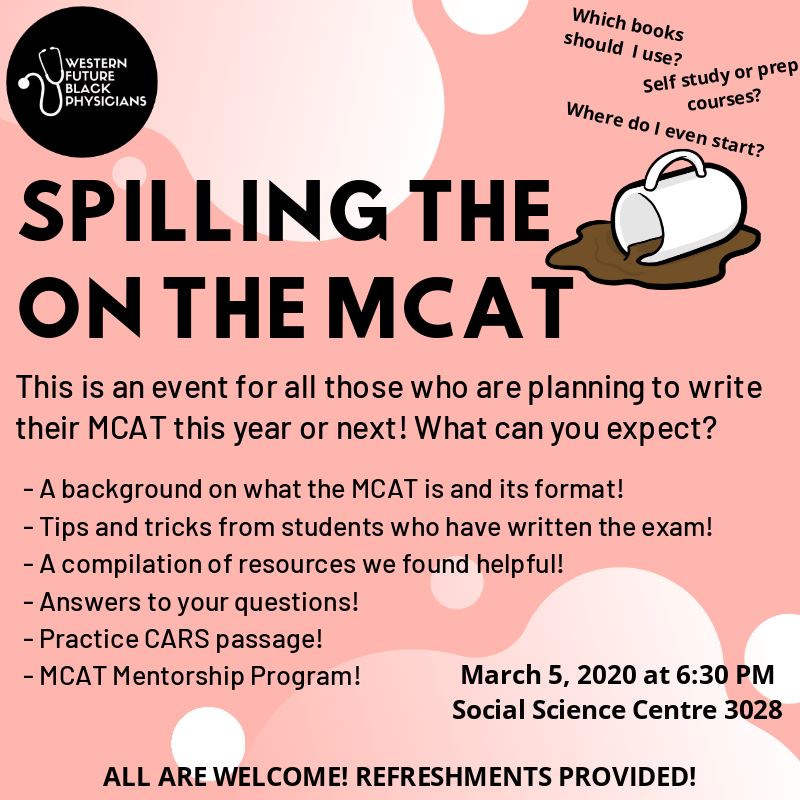 Spilling the tea on the MCAT was an event for all those who were planning to write their MCAT! Students came out to learn about what the MCAT is and hear from several students who went through the process of studying for and writing the MCAT. There were a lot of tips, tricks, and a huge compilation of resources that were provided. Students also had the chance to do a practice CARS passage, and enter our MCAT Mentorship Program!
Event Link: https://fb.me/e/tLKKMXbG