U.S. Finance Industry Conference: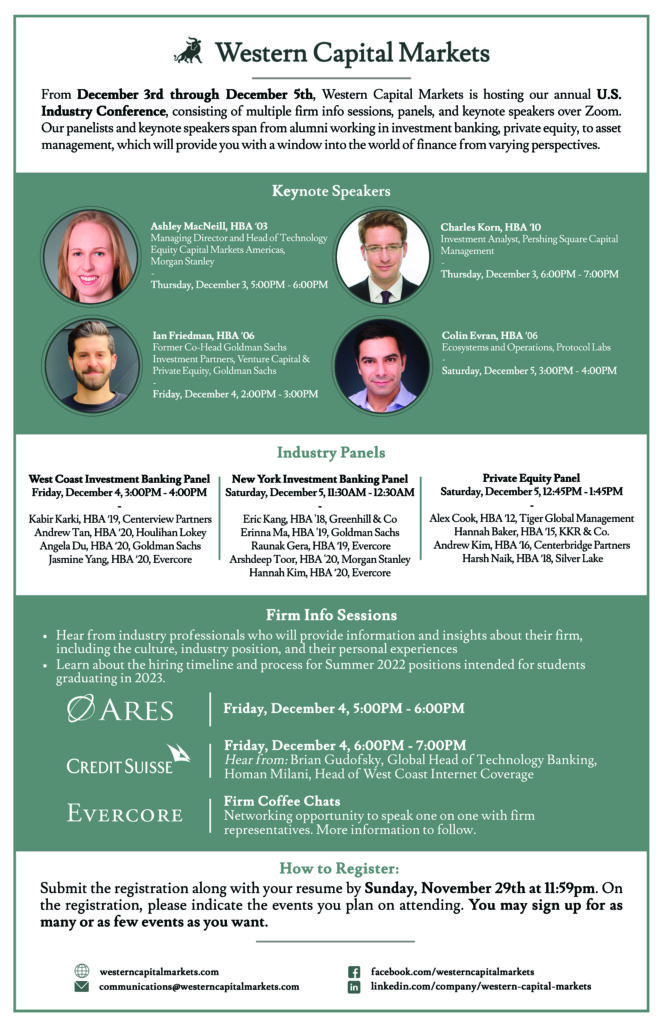 Western Capital Markets is proud to have launched our largest ever Industry Conference this December, hosting over 250 students across dozens of faculties and providing an engaging, comprehensive and up-close look at the U.S. Finance Industry. We hosted global industry leaders reshaping investment banking, private equity, hedge funds and technology investing, and provided one-on-one opportunities to network with recently graduated Western and Ivey alumni to help our members discover and build their own career path. If you're interested in more opportunities like this, become a member today to partake in our Canada Industry Conference in January and our Global U.K. & Hong Kong Industry Conference in February!
Education & Development Series: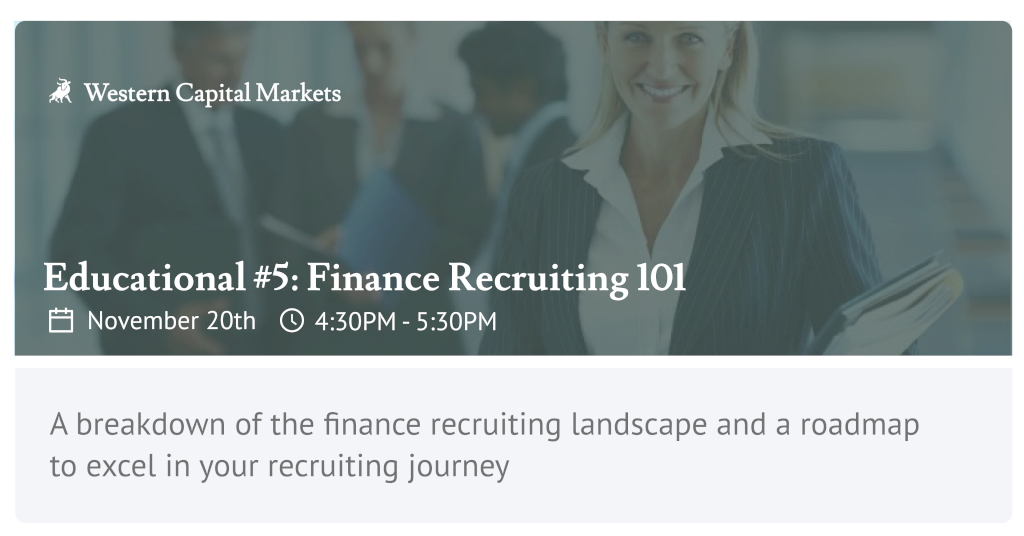 Looking to learn more about business and land your dream internship? Every week, WCM hosts an interactive educational for ~100 students to build their understanding of the finance industry. Each educational include opportunities to get involved through presenting a Week-in-Review or Case Study Spotlight, participating in polls, answering questions, and discussing with other members in breakout rooms. Through our first six educationals in 2020, we covered the six pillars of finance careers, the Economic Machine, investment banking and mergers & acquisitions, business strategy, internship recruiting, and asset management. We'll be continuing to explore new and exciting areas of business and finance into the new year. If you're just jumping in now, don't worry; you can read recaps of all of our past educationals on our Medium blog here: https://westerncapitalmarkets.medium.com/.