WAA – Annual Trivia Night 2020/2021: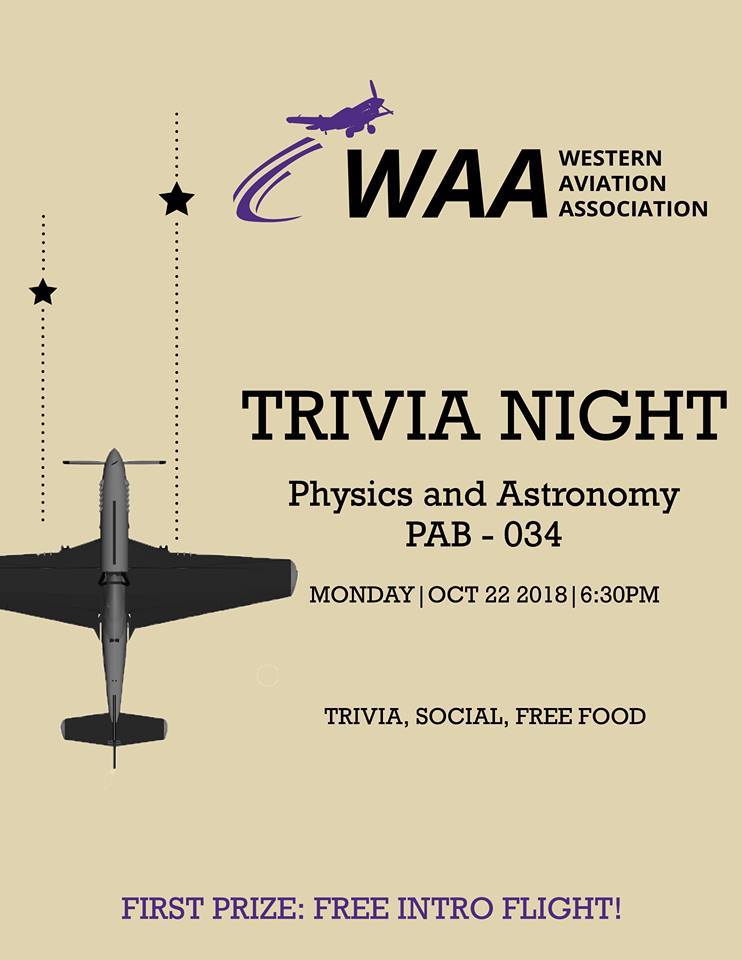 The Aviation Trivia Night is for the purpose of promoting social networking between members by competing through an aviation knowledge quiz.
1st place winner won aircraft model. 2nd and 3rd place also received a prize
Diamond Aircraft Factory Tour – (Pre Covid):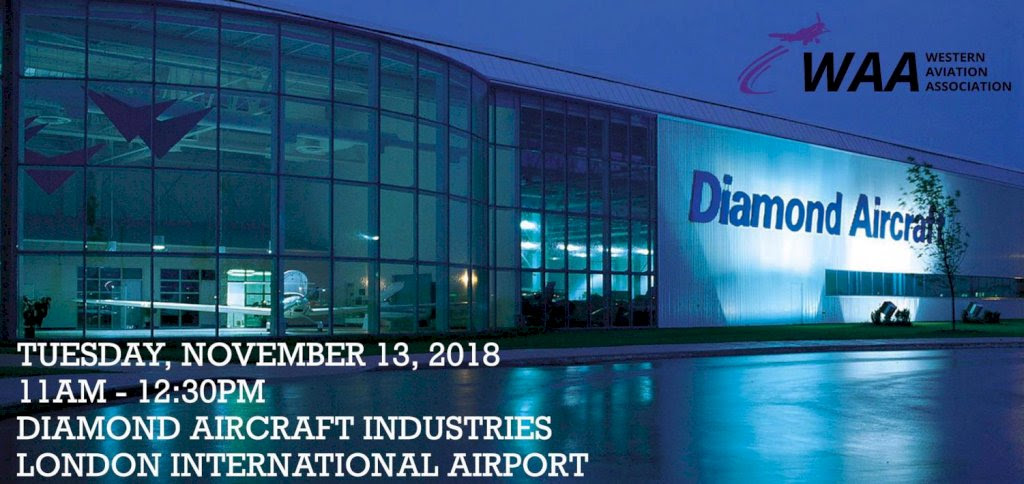 Tour at Diamond Aircraft's factory by London International Airport. Learned how airplanes are built and different stages of manufacturing. Fun social + education event
London International Airport Tour:
YXU – February 2020
The tour was an amazing opportunity to explore 'Behind the Scenes' operations of London International Airport (CYXU). Members of the club got a peek into the inner workings of everything from airport security, jet bridge ops and even Air Traffic Control operations! These public-restricted areas were opened to WAA members and airport staff were happy to brief and answer questions.
WAA Lunch at the Katana Café:
There's no better way to socialize with your friends at the club than a sit-down lunch at London Airport's very own Katana Café! Our members had the opportunity to enjoy some great food and fun conversation with views of DC 9s and DA 42s hurtling down runway 4/22. Members even got a sneak peek of the DFC hangar as a bonus!
Facebook: https://www.facebook.com/groups/westernaviationassociation