Drug of the Week & Journal Club: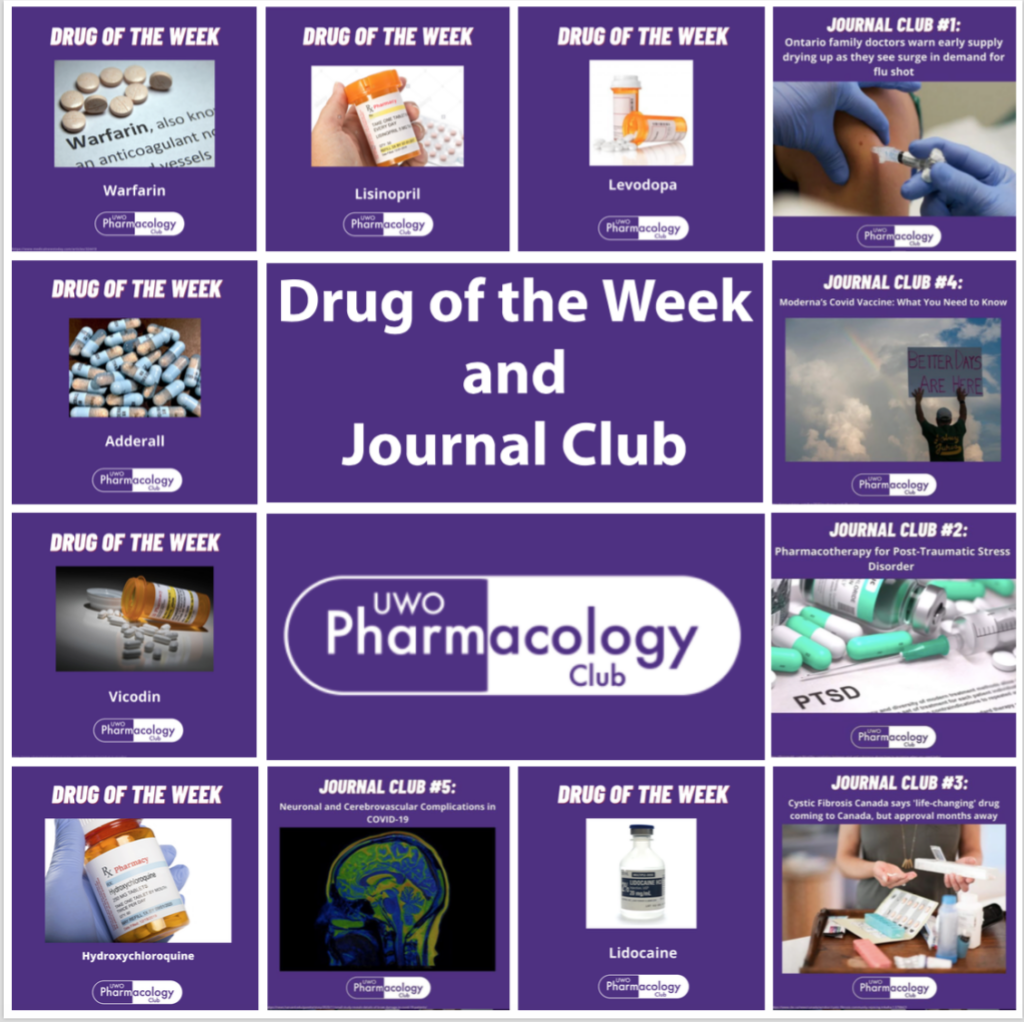 Starting in September, each week informative posts about a specific drug were uploaded to our Instagram page (@uwopharmacologyclub). We would organize the history and background information, mechanism of action, and other additional facts of each drug in an easily digestible manner. This event will occur throughout January until the end of April, and we are super excited to keep our followers up to date with all of the coolest drugs!
In addition, we would upload two journal club posts each week to our Instagram page and Facebook page (@UWOPharmacologyClub). A club member would be assigned the task to find an article relevant in the pharmacology field, create a summary along with a critique of the paper, and then post it along with a link to the original article. This will also occur until the end of April as well.
Mentorship Program: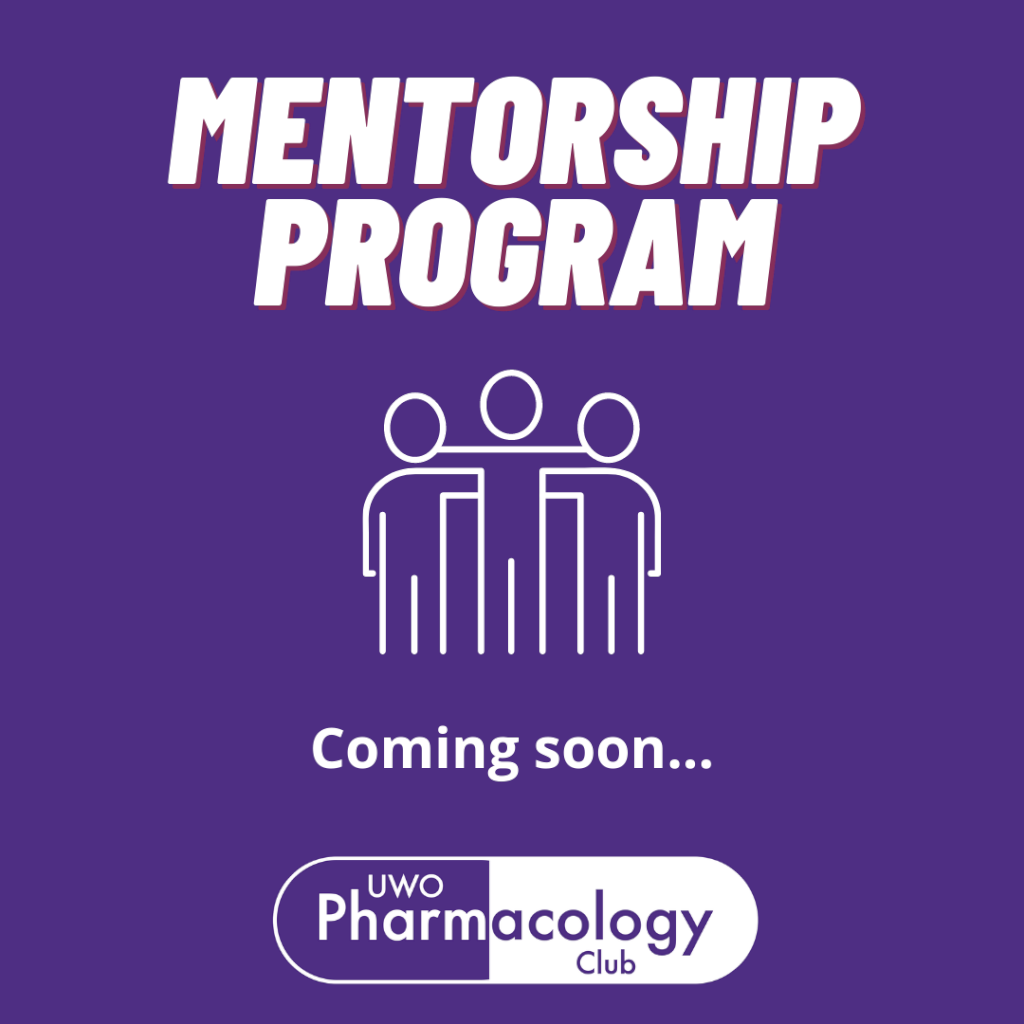 Starting in January, we will launch our Mentorship Program which will pair a grad student or upper-year student with a member of the club who would like a mentor. The point of the program will be to offer academic help, aid in social support, and anything else that each mentee would like assistance with! Stay tuned for more information!