Tea Around the World – Video Campaign: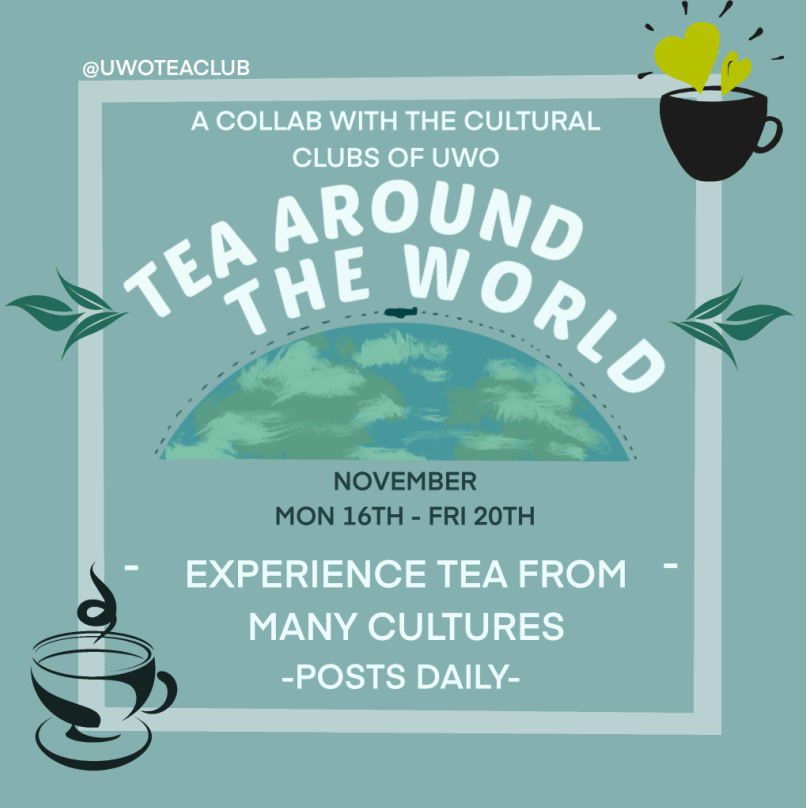 In the spirit of November's Western International Week, we brought our annual International Tea Tasting Festival to members across all clubs virtually this year!
Collaborating and communicating with eight other cultural clubs at Western, we designed and created a video series campaign where different clubs introduced a unique tea from their culture/country throughout International Week. Through these short clips, students could learn how to brew different types of tea around the world in the comfort of their own home, as well as a few tea origin stories that go along with them.
See the videos on our Instagram (@uwoteaclub) or our Facebook (@UwoTeaClub) for more event information!
Member Community – Discord: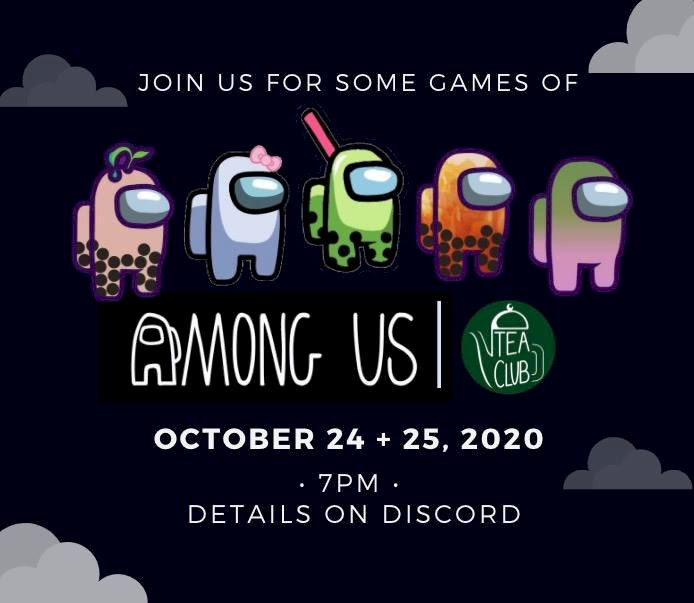 Tea Club boasts a strong club members community for tea lovers or anyone looking to enjoy a calmer side to student life! This year, we created a Discord community that includes fun daily polls and questions of the day, encourages member to member/exec team interactions, tea café recommendations, and hosts events (such as game nights and movie nights)! One of our successful Discord events (on top of Zoom events) was our Among Us Game Night (see graphic), where we had a high turnout of members participate in multiple rooms/maps!
See the below link to join the Tea Club Discord community!
Instagram: https://www.instagram.com/uwoteaclub/
Discord: https://discord.com/invite/7r9RZ9y