7 Chakras of Christmas: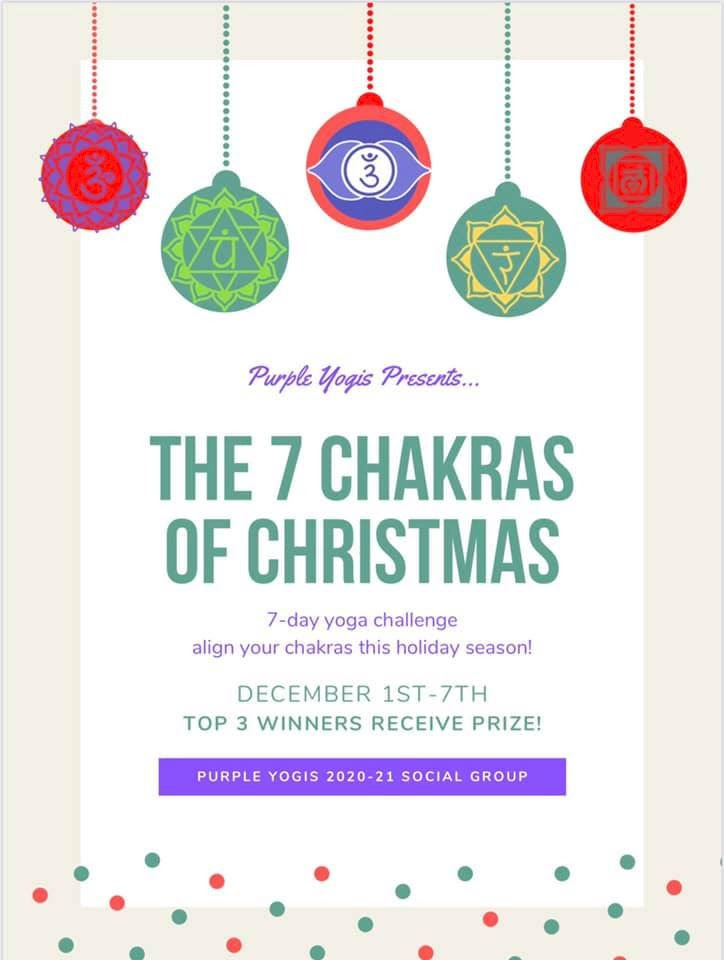 A Christmas event where members posted pictures of themselves doing a Chakra-related yoga poses to our FB social group. The event was finished off with a 'colour your chakras' event where members joined each other on Zoom to chat and colour. Each post/engagement received an entry into a draw, where 3 members were chosen for special prizes. Gifts from Halfmoon Yoga and Purdy Natural were sent out to members!
Weekly Classes:
Every week, we offer 2 classes in a variety of difficulties so that there's something suitable for everyone. Starting in January, we will be shaking up the schedule to cover a larger variety of times and days, opening it up to those who couldn't come before. Zoom links are sent out the night before class, so feel free to join in whenever you can!