Journalism Project:
The Organ Advocacy Initiative executive team has been involved with interviewing a kidney donor and a patient who received a liver and kidney transplant to raise awareness about the ongoing need for organ and tissue donors. The journalism project has helped our members learn more about organ donation and transplantation and develop interviewing and writing skills. Check out our written pieces on our website!
Grad Student Research Panel: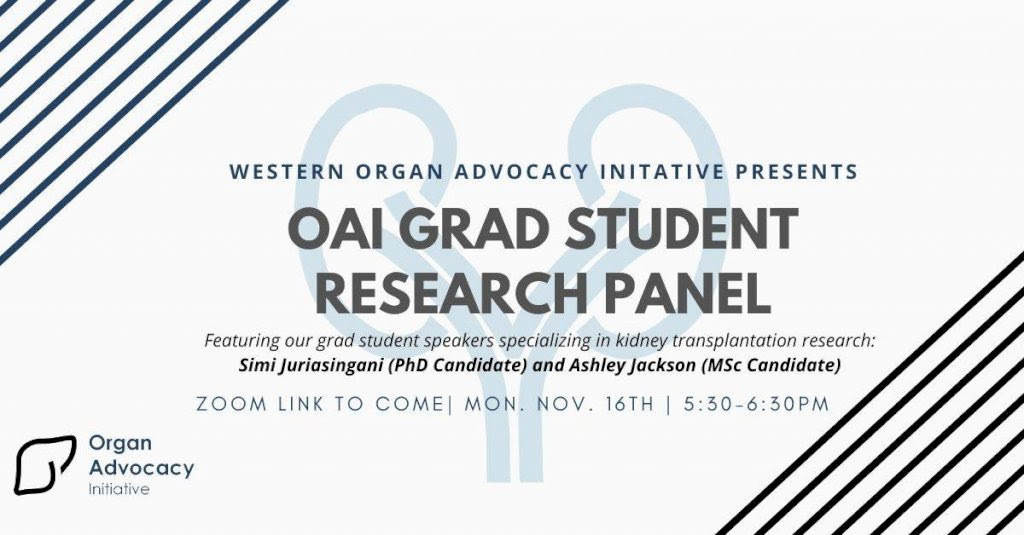 We hosted a research panel with two graduate students involved with research on organ transplantation. The graduate students provided insight on their experience with graduate school, research, and they provided advice and resources that could help the attendees get involved with research and graduate school, in the future! Overall, it was a super engaging event!
Event Link: https://fb.me/e/8aNxxRqWz