Interfaith/Intercultural events:
We ran an interfaith event along with numerous religious groups on campus (Hindu Students, Sikh Students, Hillel, Newman's Catholic Club, Christian students associations), to encourage interfaith dialogue and communication. This event brought over 150 students together to learn more about other faith and spiritual traditions while getting a chance to share their own experiences with spirituality. Similar to this, Western MSA is holding a collaborative Black Muslim Panel (collab with USC Ethnonocultural Services and Black Student's Association) in January to continue to foster dialogues about the intersectionality of one's identity and contribute to making campus a more inclusive space for all.
Info: https://www.instagram.com/p/CH-y4zqJimo/
Video: https://www.instagram.com/p/CIBWIqSpfqN/
Islamic Relief Charity Week: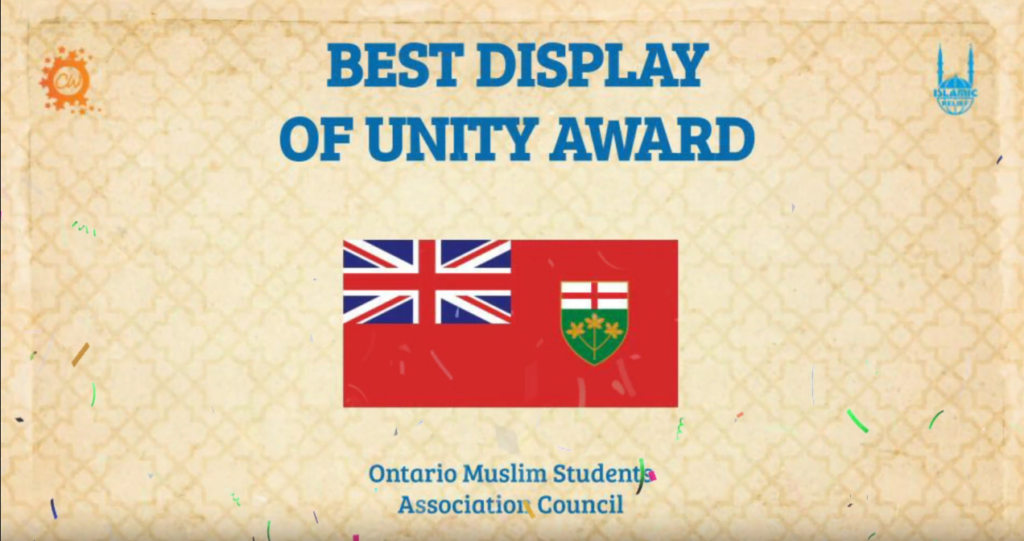 In partnership with the international charity Islamic Relief, we participated in the global initiative of Charity Week. Here we held numerous charity events supporting local London businesses (such as local artists and chefs) all while raising money for a great cause. We raised over $600 in one week, which is outstanding considering the circumstances of being an online year and fundraising being a large challenge.
We also collaborated with MSAs across the country to host a conference-style event online, which lead us to win an award for best display of unity from the Charity Week Board at Islamic Relief!
Info: https://www.instagram.com/p/CGp7MNJJsyD/
Weekly and Monthly Islamic Lectures:
We provided weekly Islamic lectures with a local Imam and Scholar, Sheikh Aarij Anwer. Due to the gracious donation of his time, we were able to consistently provide Muslim students an opportunity to reconnect with their spirituality, and also find a space to have any and all of their questions answered in a judgement-free zone. During a pandemic mental health has been a major concern, particularly for students going through a tough point of uncertainty and stress. Thus, these weekly sessions gave students a chance to take a break and reconnect with their faith, and based on feedback we have received, have really acted as a grounding source for those who attended. This is also especially important for Muslim students in Canada, since being a religious minority often means it is difficult to find accurate and reliable information surrounding our faith traditions. These weekly lectures have been incredibly beneficial for students in an information-sharing aspect as well.
Each month we would also have one larger Islamic lecture, and even got to invite world renowned guests such as Abdullah al Andalusi, known for his participation in Oxford University Debate.
https://www.instagram.com/p/CIOXHE8JvcG/
Event Link: https://fb.me/e/22KIlMPxw
Welcome Week/Fostering Friendship:
Throughout the term we had numerous events with the primary goal to foster friendships and keep each other connected during an online semester. These events lead to the creation of many personal group chats and discord servers which have become staples among members of the MSA and beyond for informal weekly game sessions or late-night chats.
First, we hosted a whole week of events at the start of the semester as our annual Welcome Week. This week, and the AGM hosted the week after, had over 150 unique students attend, to get to know each other and feel engaged with the Muslim community on campus. We hosted a variety of events, including speed friending, games nights on Discord, and Trivia. The week's success can be further demonstrated by the success of a Sisters PJ Party we hosted later in the term, the turnout of which was 50+ , with many new faces as well. This PJ party's success is a testament to the early friendships that were made from Welcome Week, and was especially exciting to witness as making friends in an online semester has proven to be a unique challenge.
AGM – https://www.instagram.com/p/CGNiVlrJr8y/
Sisters PJ Party – https://www.instagram.com/p/CHvV0QtJfBd/ and https://www.instagram.com/p/CIMahRiJ67b/
Event Link: https://fb.me/e/9yqPjkUKZ