Annual General Meeting: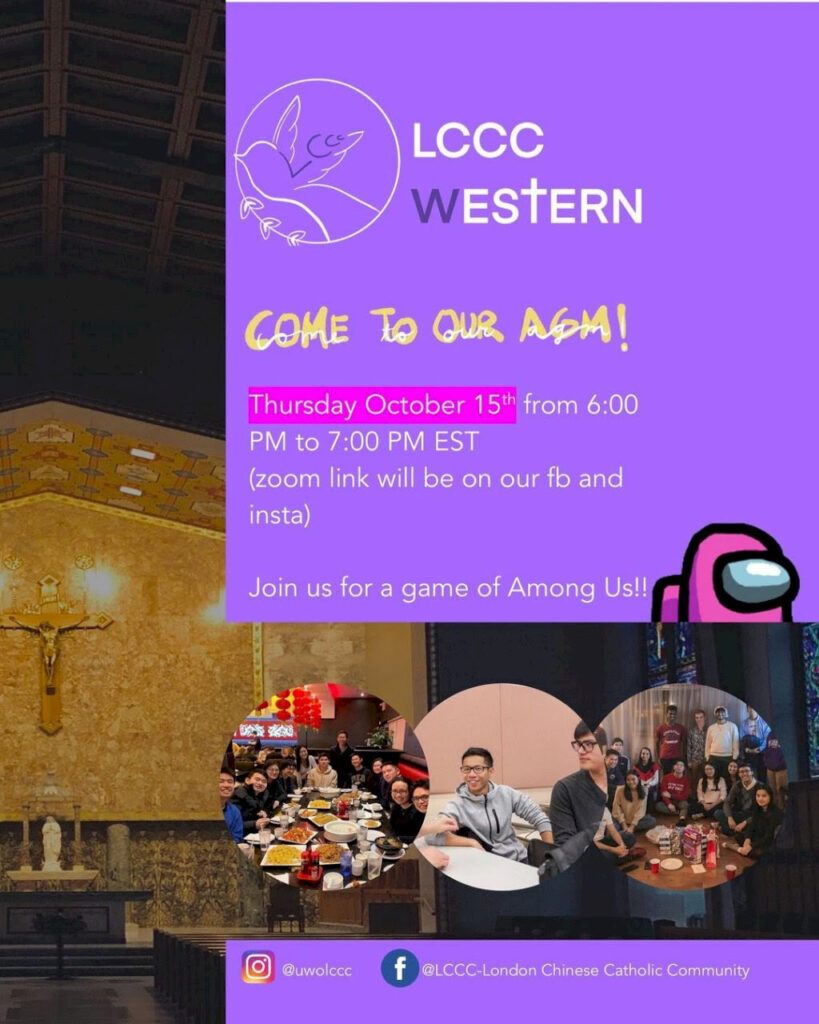 At all LCCC gatherings, a sense of inclusion and family is always the focal point. As such, our AGM was initiated with a bonding prayer. To gain familiarity, all general members plus executives, VPs, and Presidents are introduced and welcomed followed by games and trivia, including Among Us and many more. Members are encouraged to share opinions and voice concerns as nurture is apart of our club culture. As always, a closing prayer is used to end off all our meetings.
Joint University Local Visit: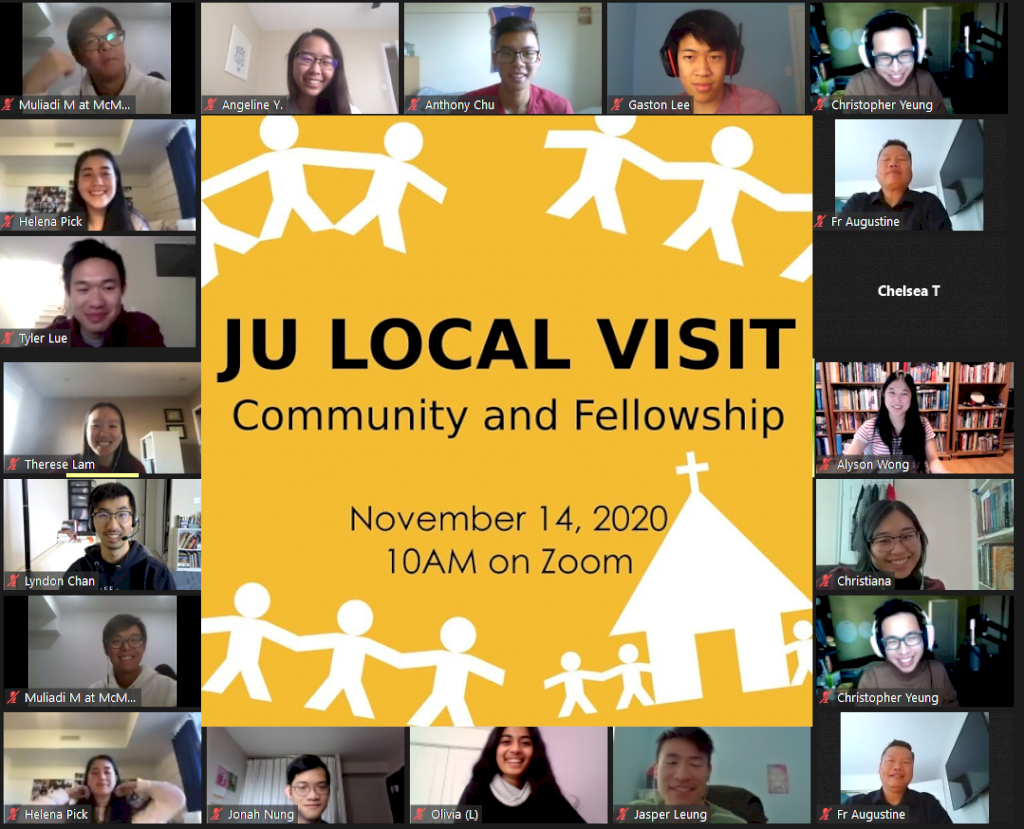 To further expose our Catholic culture here at LCCC, we decided to meet with the many other Chinese Catholic Community clubs of other universities including UFT, McMaster, Waterloo and many more. Club values were introduced and voiced through an introduction video where members were then put into breakout rooms with respective members of other clubs to bond, learn and connect. As usual, starting and closing prayers prepare and finish off any LCCC event.