Weekly Experience Sessions: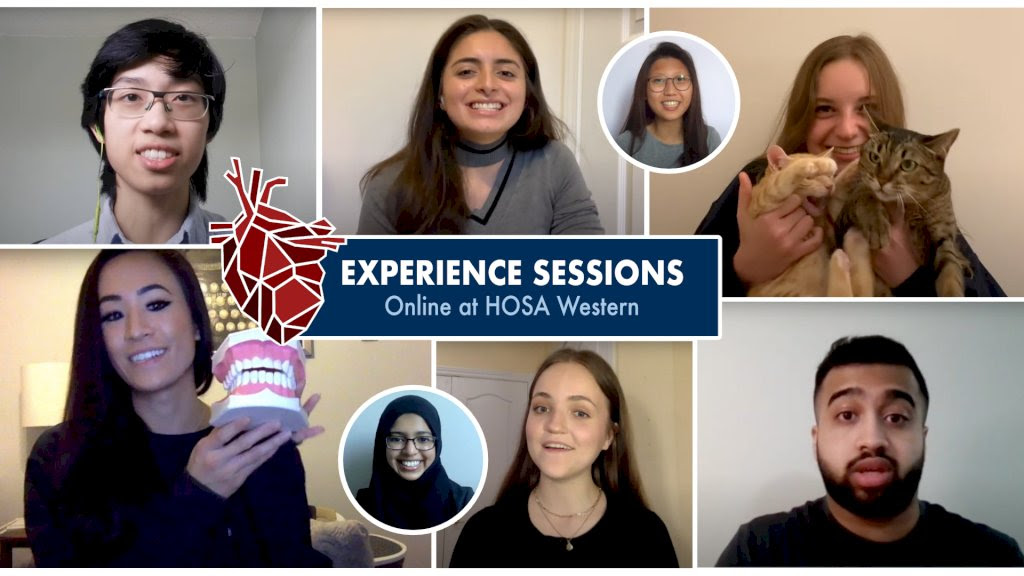 Throughout the semester, our members learned about various different healthcare fields while preparing for our upcoming leadership conferences. Each week, our wonderful educators hosted virtual experience sessions for 14 unique event categories. Members explored a variety of interests such as dentistry, veterinary sciences, medical math, pathophysiology, biomedical lab science, and public health. There really is something for everyone! Check out the Youtube link for a glimpse at our categories.
CATEGORIES
Health Sciences: Medical Terminology, Pathophysiology, Pharmacology, Medical Math
Teamwork: HOSA Bowl, Biomedical Debate, Forensic Medicine
Health Professions: Clinical Nursing, Biomedical Laboratory Science, Dental Science, Sports Medicine, Veterinary Science
Emergency Preparedness: Public Health, Emergency Medical Technicians (EMT)
https://www.youtube.com/channel/UCvP-zWHHZxHxN1XBJi-a5jQ/videos
HOSA Western's Amazing Race Scavenger Hunt:
In November, our members set out on an epic quest for AirPods (or a gift card). Our scavenger hunt challenges included healthcare-inspired crossword puzzles, custom Spotify playlists, mask designing, and more! Contestants were scored based on their total amount of points over three days. It was definitely a lot of fun!
Event Link: https://fb.me/e/23u0SFlOO