Christmas Card Sales: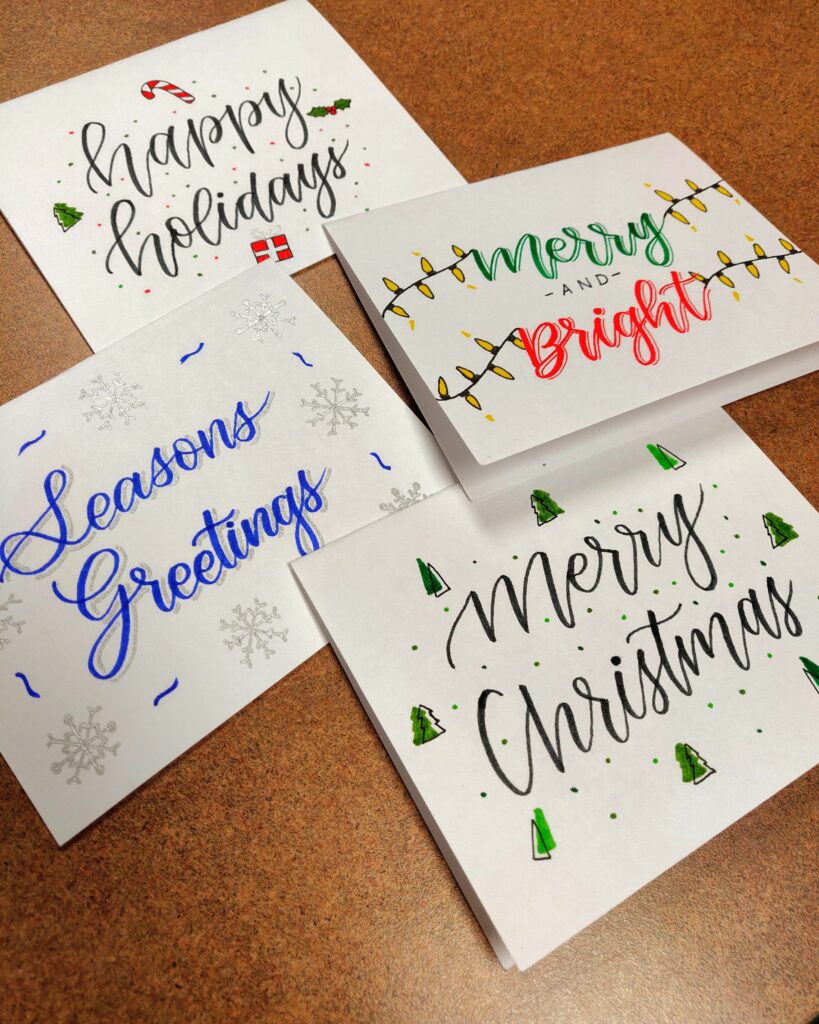 Each year, Calligraphers of Western (CROWN) hosts a Christmas card sale on campus. These cards are 100% handmade by our club members and feature calligraphy techniques that are learned during club sessions throughout the semester. It is an event that showcases our members' creativity and impressive skills! Funds are used to cover club expenses including purchasing new calligraphy supplies for our members.
Lunar New Year Couplets:
CROWN was originally created as a club to learn Chinese calligraphy. To this day, there is a focus on increasing exposure to the art of Chinese calligraphy and culture. In addition to teaching the history and basic skills for Chinese calligraphy during our weekly sessions, the club hosts a special session during the week of Lunar New Year to allow members to create their own Lunar New Year couplets. This is a great event for members to become more immersed in Chinese culture and traditions while exhibiting their calligraphy skills!
Instagram: https://www.instagram.com/uwocrown/