Aging Simulation:
With the help of the Alzheimer Society of London and Middlesex, we are excited to bring the Aging Stimulation Workshop back once again, but over Zoom! This simulation workshop helps students understand the perspective of someone who has Alzheimer's disease and its progression. The workshop has received very positive feedback from those who have experienced it and it is a great way to learn more about Alzheimer's disease through an interactive way. Follow us on Instagram and Facebook to stay updated on how you can get involved with this event.
Alzheimer's Awareness Week: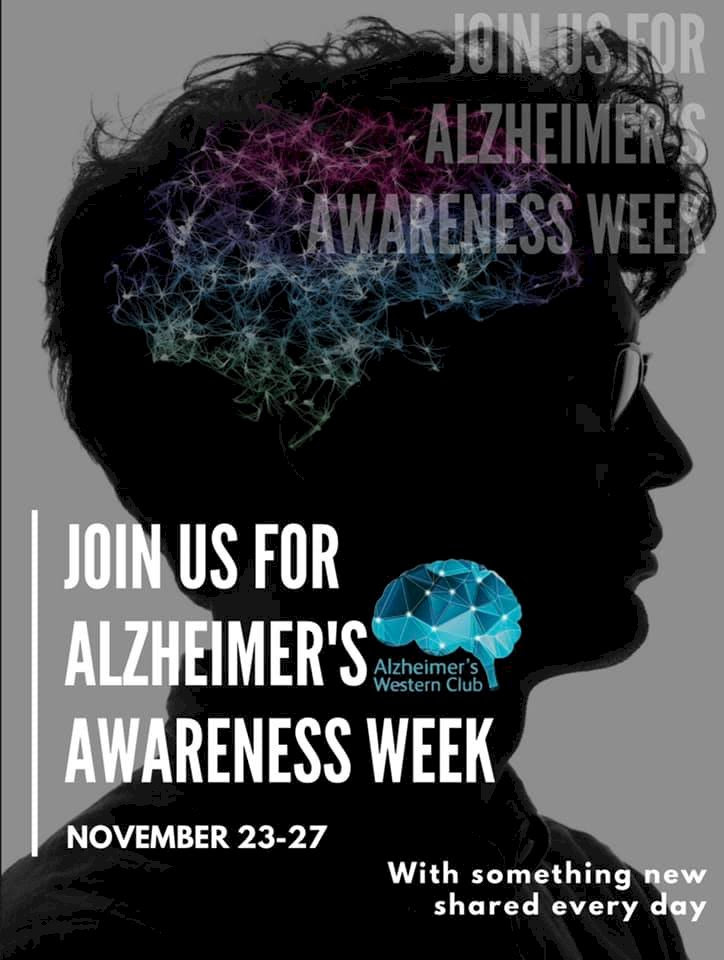 Since November is Alzheimer's Awareness Month, we organized a social media campaign that ran from November 23-27 to raise awareness for Alzheimer's Disease. Each day we had a new post that engaged our social media followers with either fun activities that they could do to stimulate their brain or fun facts about Alzheimer's and dementia! Check out our Instagram page with the link below to see all our posts from that week and stay tuned for more Alzheimer's related social media campaigns.
Facebook: https://www.facebook.com/alzheimerswesternclub/
Instagram: https://www.instagram.com/uwoalzheimers/