ASA FRIDAY NIGHT VIBES: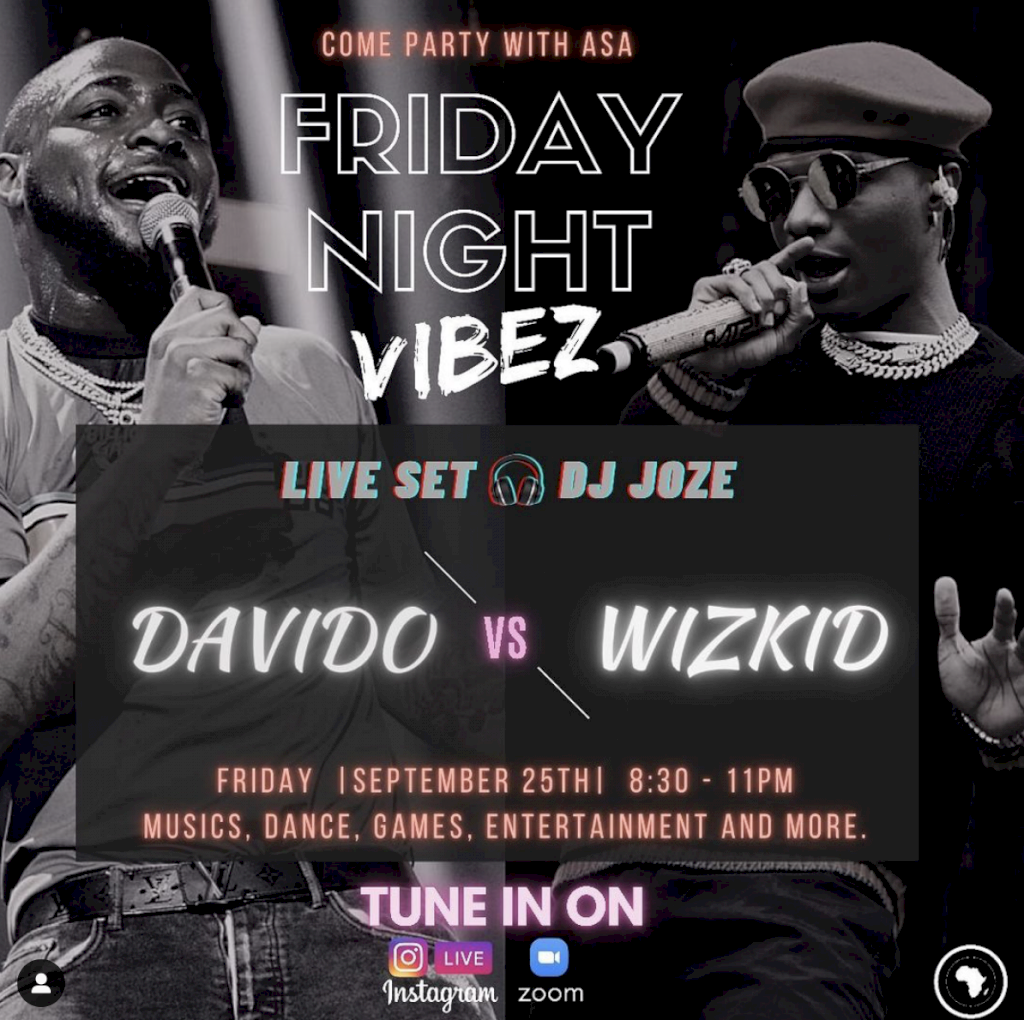 We had two editions of the "ASA FRIDAY NIGHT VIBES." These events were virtual nights (on Zoom and Instagram Live) filled with music, dance, games and entertainment. We played a series of song association games such as; "Complete the Lyrics", "Name the Song", and "Name the Artist". Winners of these games won fantastic prizes. We also had music battles, "Wizkid vs Davido" and "Nigeria vs. Ghana", where we highlighted songs from each side in 10-song rounds. The audience voted for a side each round, and the side with the highest number of votes overall won the challenges. To round up the nights, we had a DJ play songs from different genres (Afrobeat, Hip-hop, RnB, Grime, House, etc.) for the audience to dance in the comfort of their homes. These events were an excellent opportunity for students to engage in fun games/activities, socialize and enjoy good music!
We look forward to hosting more versions of "ASA FRIDAY NIGHT VIBES" in the future!
ASA Reflections: Quarantine in an African Household, Pan Africanism: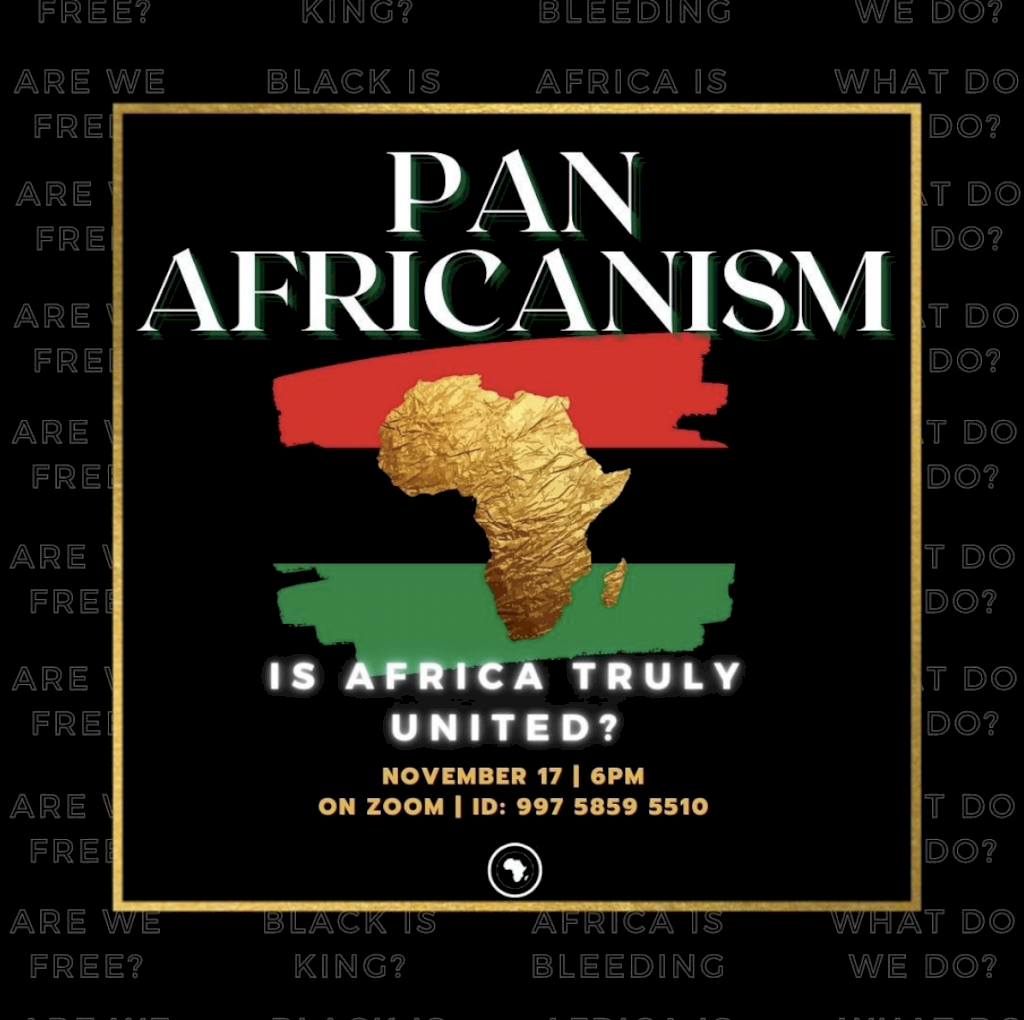 The African Students' Association held two reflections this past semester with the themes, "Quarantine in an African Household" and "Pan Africanism: Is Africa Really United?". The aim of the reflections is to provide an open and safe environment for African (and non-African) students to discuss various issues and topics.
The theme of "Quarantine in an African Household" aimed to promote discussions about our collective experiences of living through a pandemic. As many students were forced to move back to their African households during the lockdown, we also wanted people to share their unique experiences. During this reflection, we debated on issues such as "African COVID-related superstitions/myths," "Africa as a testing ground for the COVID-19 vaccines", and "Activism during a pandemic." This was an excellent way for members of the African community at Western to socialize after a long time apart, and many people were able to share and gain various new perspectives on a topic.
The theme of "Pan Africanism: Is Africa Really United?" Aimed to foster discussions about the concept of "Pan-Africanism" and what it means for Africa to be truly united as a continent. Over the past few months, many African countries experienced nationwide protests and tragedies as many citizens were fighting against the exploitation of their labour, resources and bodies. We set up this reflection to serve as a space to raise awareness about the issues in Africa and allow people to express their thoughts and opinions on the matter freely.