Mentorship Program: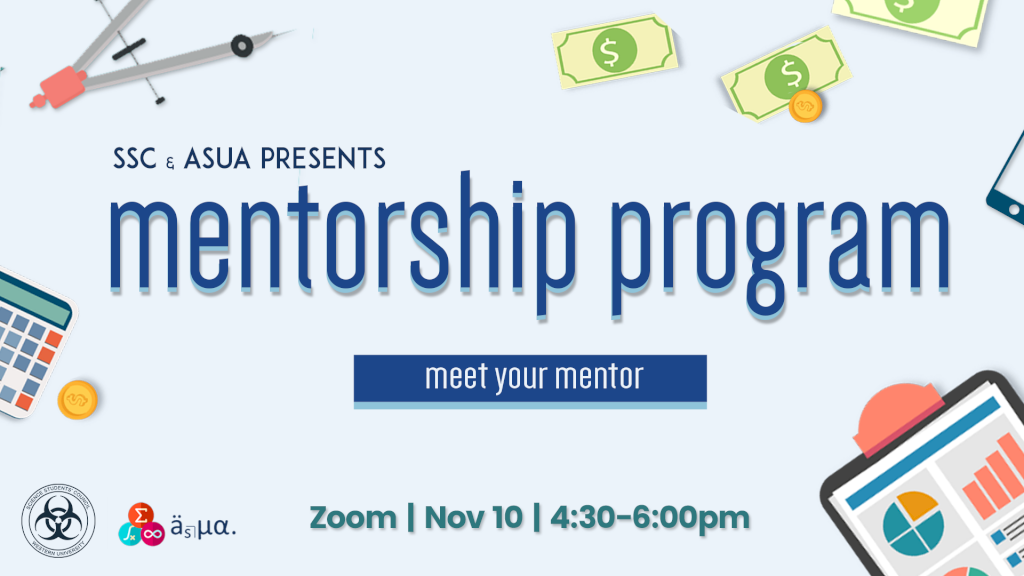 The Science Student Council (SSC) and ASUA collaborate to host an annual Mentorship Program for students in each module of the Department of Actuarial and Statistical Sciences. The program is designed to assign an upper year Mentor with a first- or second-year Mentee(s) that best matches their program and ability to assist with specific academic or career related inquiries. The Mentorship Program has successfully run for over 5 years and is an excellent opportunity for younger students to obtain advice on required courses, aid for attaining internships, resources for success in a desired field, and much more from an experienced upper year student.
Networking & Resume Building Workshop with Canada Life: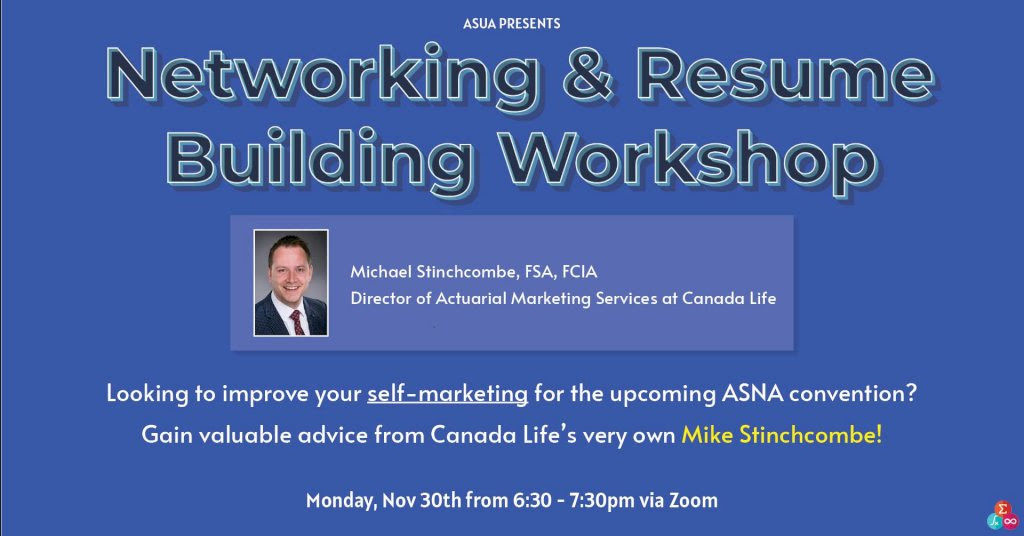 The Networking and Resume Building Workshop with Canada Life was geared towards providing valuable skills for students on how to network on an online platform, create a professional resume, and on how to gain an internship. The seminar was an educational opportunity with career professional Michael Stinchcombe to expand upon students' knowledge on professionalism and what employers expect from students when networking and applying for job positions. The event was an overall success that had benefit students by increasing their confidence and ability to undergo the process of seeking and attaining job opportunities.